Improve your visibility with a business or personal branding photoshoot 
The first branding essential for any professional is great imagery.
Be brand ready with business and personal branding imagery.
Stand out in a way that is authentic to your business or personal brand. Let the right team of professionals bring out the best in you so you can confidently engage more with your audience.
Meet The Team
We're a creative photography team based in Sydney, Australia with a passion for creating branding imagery for our clients. We work with businesses and people helping them to tell their stories.
"Sam and Simona were there every step of the way and brought my vision further than I could have imagined!"

Chris Allen

Best-selling Author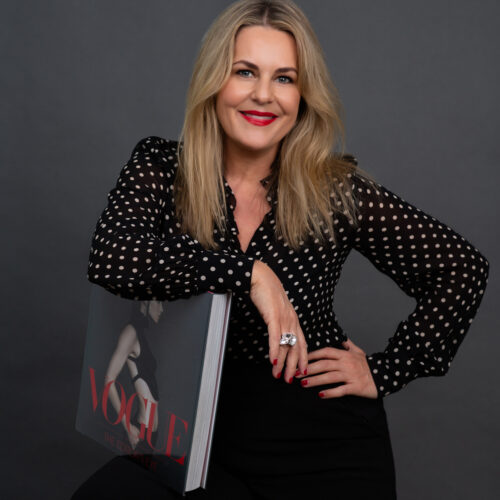 Sam has worked with the best visual teams in the world of fashion, and for iconic global fashion brand PRADA. 
Before her globetrotting dream job with PRADA, Sam worked as creative director and stylist on campaigns for some of the world's leading brands including Moet & Chandon, LG electronics, Covergirl, Lancôme, Coca-Cola, Dove chocolates, Lindt, Ingham's, My Dog, Huggies, Nikon, P&O, The Cancer Council, Australian Jockey Club, and Samsung.
She has styled actors, singers, celebrity chefs, worked on advertising commercials, music videos, and dressed the woman who would become the first female Prime Minister of Australia.
Sam's print work has appeared in leading publications including Harpers Bazaar, Vogue Entertaining & Travel, Delicious, Prevention, Women's Health, The Daily Telegraph, The Sydney Morning Herald, and Woman's Day.
Sam works in partnership with photographer Simona Janek.  Their combined skills produce quality imagery for clients to better tell their stories and engage with their audiences.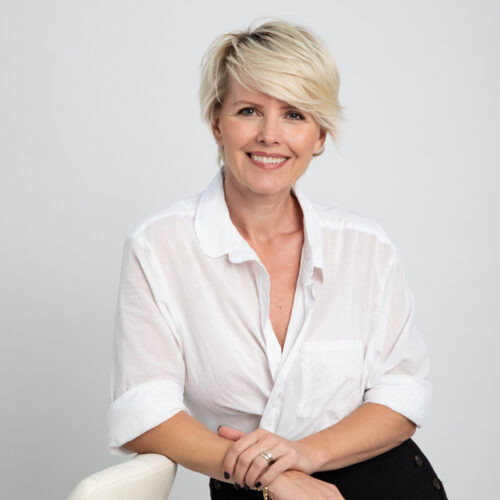 Simona has worked both sides of the camera. Combining her skills as a former model and now as a sought after photographer, she is well equipped to know exactly how to bring out the best in the people she photographs.
Simona Janek works in partnership with Samantha Theron to bring clients elevated imagery for their brands and businesses.
"It's important to deliver pictures that capture the authentic you, but an elevated version of yourself as you are representing your brand. With so much reliance on digital presence, it's a necessity to make sure your online imagery is up to date and relevant."  Simona Janek, Photographer
Not sure if a personal branding photoshoot is for you? We get it.
Most of our clients have never done a professional photoshoot before, and many don't even like getting their photo taken.  With us, you're in good hands.
We have years of industry experience, both in front of and behind the camera.
We see the best in you, and set you up with a range of high quality images so your audiences will see the best in you too.
We work with you to make sure you're brand ready.  Providing you with high quality, authentic images you can use to engage more with your audience across a variety of platforms.  Including website imagery, and all other media platforms.
Why do a personal branding photoshoot?
The first branding essential for any professional is great imagery.  We've designed an easy, effective business and personal branding photoshoot experience that sets you up to be brand ready.   
Designed to deliver you with relevant imagery and content you can use across all your media platforms, as you strengthen and build your profile and visibility.
It's important to stand out and be visible in a highly competitive digital world, but it can be a daunting process to navigate without the right visual material to work with.
Don't scramble around looking for good, professional photos of you again.
Exceptional value and industry experience
Samantha Theron has worked with the best visual teams in the world of fashion, advertising, and for iconic global fashion brand PRADA.  She now brings her years of  experience to business professionals, and individuals wanting to gain confidence and visibility for their business or personal brand. 
choose from 3 packages to suit your needs
virtual styling session before your shoot to plan your outfits
professional hair + make up artist
styling + art direction on the day of shoot (Art Direction is the look and feel of your shoot.  It's the key elements and storytelling that helps engage with your audience).
studio + location package options
capturing a mix of portrait, candid + life-style images
re-touched high-res + screen-res images
Get in touch and let's create
Mel Thomas

Founder, KYUP! Project & Your Buddy Check

"Thank you Sam and Simona for an incredible experience and beautiful results. I felt free to be myself and try different things and I loved it. My personality and values shine through in the shots and it's great to have so much choice. Highly recommended."
Karen Eck

Founder, eckfactor Global Media Relations & Presenter, The Power of Visibility

"As a PR and talent manager for more than 25 years, I know the value a great stylist brings to a creative production. Sam Theron is a wonderful asset to any photo session. Together Sam and Simona have created the perfect experience that delivered outstanding branding assets for me. Dream team! Thank you."
Chris Allen

Best Selling Author

"I can't begin to recommend Simona Janek and Samantha Theron highly enough! From the initial consultations, to their detailed pre-shoot site-scoping missions, to the actual conduct of the shoot on the day, their levels of collaboration, guidance, patience and professionalism were off-the-charts incredible.
For someone who is traditionally not very comfortable with having professional photos taken, the entire process and experience put me at ease from the outset. I felt comfortable and supported and, once I'd relaxed into it, I realised I was actually having fun. They fully understood what I was after and I'm thrilled with the results."
Clare Lowenthal

Writer, Editor, Publishing Consultant

"Some people like having their photos taken. I am not one of them! Understanding that not everyone is comfortable in front of a camera, Samantha and Simona's professionalism made my photo shoot a relaxed and enjoyable experience. More importantly, the photos perfectly capture my brand, market positioning and personality."
Katrina Stephenson and Gill Blackman

Directors Cross Check Australasia

"A big shout out and thank you to both Samantha and Simona for being part of our rebrand journey. Your patience, eye for detail, professionalism and the way the two of you work together created a vibe that put us at ease, capturing amazing shots that show the real us. The hardest part was choosing which photos to use."
Vanessa McCamley

Link Success Neuroscience Programs for Business

"I really valued the experience. Simona and Samantha went the extra mile to understand my brief and the desired outcomes I wanted to achieve from the photos. I enjoyed their dedication to perfection, sense of fun and attention to detail to get it right which saved us time and effort in the long run. I thought these ladies were exceptional and I recommend their services."
Samantha Anderson

AWS Australia

"Working with Samantha and Simona has been a dream!
Samantha was really insightful with her styling advice, she identified what would work for my body shape and the image I wanted to project. It made me confident going into the shoot, which was awesome. On the day of the shoot, both Samantha and Simona made me feel me relaxed and at ease. Simona provided excellent direction on how to hold myself and used lighting and backdrops creatively. The end result is amazing. Thank you!
PS. I love their style so much I got our whole leadership team to do their photos too."
Natalie Coulson

Founder & Director, Amped Up Marketing & Communications

"I thoroughly enjoyed my personal branding shoot with Sam and Simona. I'd been looking for a stylist and photographer who could capture my personality and brand, and the Dream Team nailed it! From styling session to shoot day they put me at ease, and made me feel like a million bucks. I'm already seeing an uptake in engagement! I highly recommend Sam and Simona to any business owner or professional wanting to create a powerful visual identity."